The final buzzer sounds, signaling the end of the game. Winners would call this an important victory, something to build on as they make a Final Four push. Teams who lost try to look at the positive, going at it by game and learning from one's mistakes. Then there are seniors, whether winner or loser, took a step closer towards the end of their college basketball career. It's their One Last Ride of a crazy journey in a league that has a lot of madness.
Welcome to One Last Ride, where the HumbleBola team profiles outgoing seniors in the UAAP and the NCAA. For our fourth installment, we feature a King Lion. Beast Mode Don't Care. The man who absolutely hates losing, Robert Bolick.
There are two types of players: gustong manalo and ayaw magpatalo.
Those are two different concepts if you consider it. It's easy to say "I want to win badly, it's all about winning." That's your typical PR line if there ever was one.
But saying "I hate losing, f**k losing, let's go at it again?" That is reserved only for the hardcourt killers. Those bad people on the floor who display that nothing else matters but getting that damn W.
If you have to pick one, we're going with someone who hates losing. That guy would bust your ass up everytime down on the court, whether it's on offense or defense. He's the type that would not let up, adversity be damned. And if that's not a great teammate to have on the floor, I don't know who else can be.
Blessed be that Robert Lee Bolick, Jr. hates losing.
Coming out of the La Salle Greenhills program in high school, Bolick wasn't shabby, averaging 20.3 points a game while completing a stuffed stat sheet with 5.2 rebounds, 4.2 assists, 2.6 steals, and 1.2 blocks in his final year. But the thing was, he was sold to the fans in Taft so damn high. A superfan baptized him as the Kiefer stopper, you know, that random dude named Kiefer Ravena, who was coming into the UAAP as loud as they can be thanks to his Juniors exploits. Mark that as a loss already.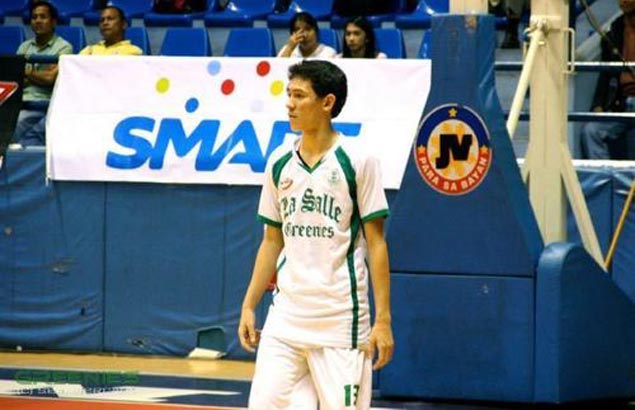 When they saw Bolick getting nailed to the bench game after game people were already whispering bust. He was the butt of jokes even for the Ateneans. That's another L, and for someone who hates to lose, that will drive you crazy. God knows the ultra-competitor in him was burning with rage, waiting for an outlet on the court. He bolted for San Beda in the NCAA, his old stomping grounds as a Junior Blazer, in 2015.
Bolick's hunger and hatred for takings Ls were already at their boiling point for he had to undergo residency and wait one more year before being able to play basketball on a big stage once more. This time, however, Robert would not let the chance slip away. Baser Amer, the celebrated point guard of San Beda University had used up all his years of eligibility and no one was standing in Bolick's way.
Jamike Jarin, the fabled coach in the junior ranks who won title after title for the Ateneo High School program, kept Bolick sharp and honed, ready for battle anytime, letting the burning passion and hatred for losing simmer within the young man. Pundits were thinking, San Beda would be rudderless next year with Amer out, and they are not wrong with their takes because championship teams require great point guards. They would not even let him take off the L on his forehead.
But Coach Jamike knew what he had concealed. He was keeping an Alpha caged, hungry, and raring to prove that those whispers of bust are just that: whispers. Robert Lee Bolick, Jr. was ready for his time in Season 91.
The NCAA was not.
No one was ready for Bolick. They did not regard the mustached Red Lion that much because he only played nine minutes a game as a Green Archer. No one was shaking in their boots. Boy was it a costly mistake.
Sure, he had to contend with the best guards the oldest collegiate league had to offer. Oh they definitely were just some dudes named Jiovanni and Scottie. No biggie. He'll just be another piece to the puzzle but will not be that much of a problem. Another L tacked on Bolick, another gear for motivation.
No more losses only wins. That was probably in his mind when the 2016 NCAA Final Four rolled around. He had a decent season by all standards. He had multiple weapons to utilize and therefore was content being in the shadows, as all alpha predators are, waiting for the right moment to go for the kill.
Poor Jiovanni Jalalon became a victim when Bolick led the Red Lions back to the throne after losing it the year prior, earning the nickname "Beastmode Bolick" in the process. He shackled the all-nation point guard, who was dropping triple-doubles left and right during the eliminations. But that was only the start of his rise.
Season 93 is when Bolick ultimately stamped his class as a player and it was undeniable that a bench afterthought is now a star, and probably the best point guard in the nation, as well as alpha status.
Bolick had size, strength, skills, and two important things that we love in basketball players: motor and hatred for losing. Strength and skill is acquirable. Size, it doesn't matter that much since we have the saying it's not the size of the dog but the fight in the dog.
But motor? Hatred for losing? No, man. It's either you have it or you don't.
Babes had those. It was evident in the Finals, this time with an upstart Lyceum squad stacked to the brim with Season MVP CJ Perez, Mike Harry Nzeusseu, and Jaycee and Jayvee Marcelino.
The Pirates swept the regular season during that historic year for the program, tacking huge Ls on the Red Lions' foreheads, making everyone think that maybe, just maybe, the league will have enough of those San Beda titles.
Perez was downright unfair that year. Nzeusseu was brutal down low. The twins just smoked everyone on the perimeter. Topex Robinson was running a well-oiled machine coming to the Finals, where they grabbed an outright seat. They survived two pressure-packed meetings with the Red Lions and have everything they need to beat the Red Lions and dethrone them.
Lyceum was leading in three tit-for-tat quarters in Game 2. They had the Red Lions on the ropes, looking for answers, looking for someone to take the cudgels and turn a sour game around lest they be looking at another bad finish in the span of three years.
The fourth quarter started with the Pirates pulling ahead. It would've been a hard climb back knowing that Lyceum had answers for every Red Lion foray. But Boyet Fernandez had someone with him. All year long, that guy was masterful in leading them, even if he was disqualified for the MVP award, averaging 12.5 points. 6.4 rebounds, and 5 assists.
All it took was a look. Head coach and star point guard, no words between them, understood each other perfectly.
Bolick led a torrid San Beda fight back that saw him unload 11 points and call plays that found creases in the Lyceum defense. He fed his teammates where they only had to rise up and put the basket in.
Perez and the Pirates had the Red Lions until Robert Bolick said nah. Not on me. Not on my watch. The NCAA is mine. And you are all in my court.
A minute was remaining in Game 2, and with San Beda holding a precarious 86-82 lead, Robert Lee Bolick, Jr. called for a simple ball screen, his pet play. He is the best ball screen attacker and he knew that. Everybody who studied the game knew that. It was time to show these guys who was boss.
He turned the corner, saw Mike Nzeusseu two steps away, taking his lane away. He rose up, Nzeusseu contended. The ball found the bottom of the net. Hot sauce. Game called, title repeat.
The Season 93 Finals stands as the best moment of Robert Bolick. That was him climbing the top of the mountain from being a benchwarmer.
The 50-piece he dropped on Arellano this year and the three-peat romp he just led yesterday against the Lyceum Pirates?
Those are all just noise in the background for Robert Bolick, once a forgotten man, as he made people forget his two years as a Green Archer a season ago. Not many thought that Bolick will ever have a career after those two sad years. Nor ever hear of his name again.
Ayokong magpatalo. Hindi tayo matatalo. Sawa na ako matalo.
Blessed be that Robert Lee Bolick, Jr. hated losing and gave us a hell of a One Last Roar.